Craft Fairs & Events for Lucy's Soap Kitchen
Posted on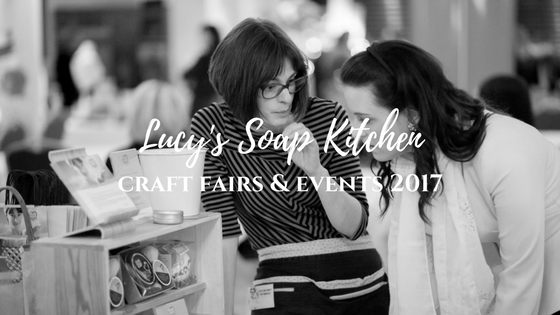 Here's the low down on 2017!
Although I primarily sell my products online via my online skincare shop, I attend a small number of events each year. They are always local to me here in Leitrim or my neighbouring counties of Longford, Roscommon, Sligo and Westmeath. It's the best way to chat face to face with customers and for you to try before you buy! I always have 'show specials' and some soap samples I give as gifts. I do love it, there is such a buzz setting up and interacting with everyone. Each year I improve on my display in some way. For 2017 I have my newly designed and printed leaflets for my safety assessed, suitable from birth, sensitive skincare and some really fab POS (point of sale) which tell you at a glance what's in the product and why it's beneficial. They basically do my job for me and are rather gorgeous!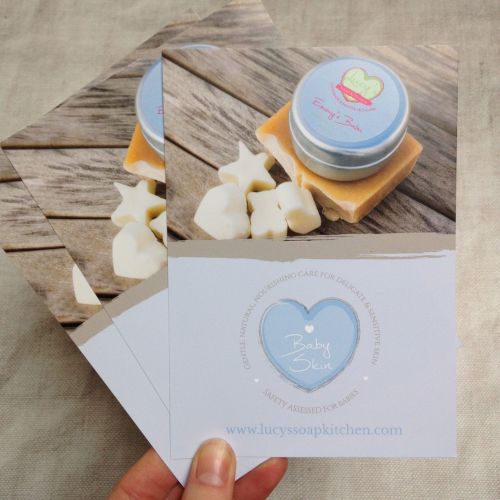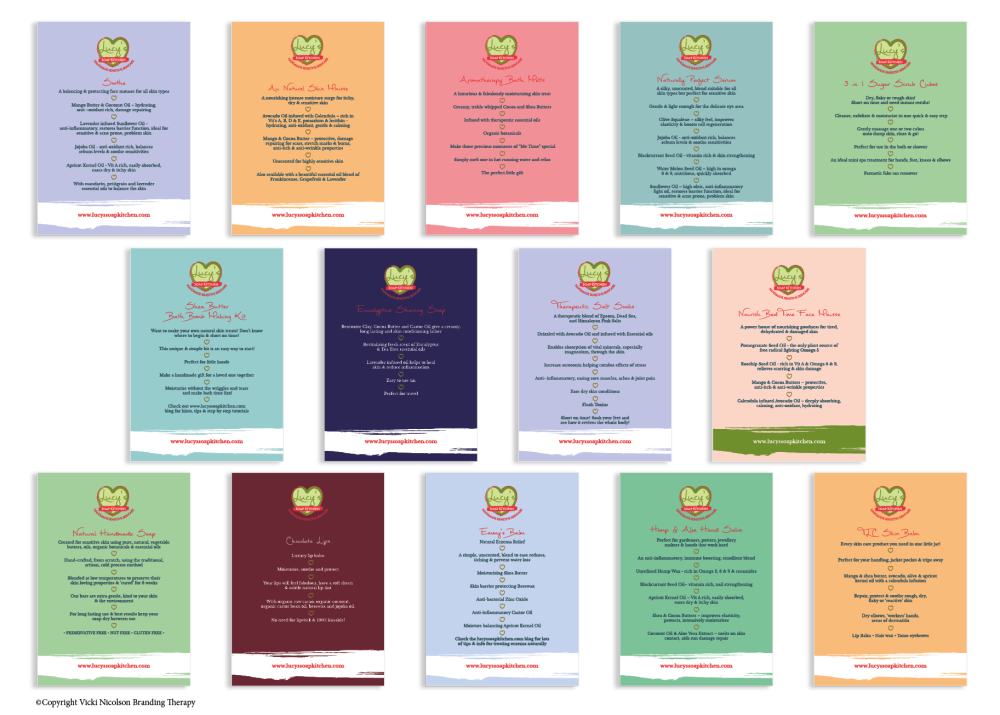 You can also visit The Leitrim Design House (shortlisted for Best Shops in Ireland for the last 3 years!) at The Dock in Carrick on Shannon. They have an excellent range of my natural soap and sensitive skin friendly products. Ardagh Heritage Centre in Ardagh, Co.Longford, also carry a small selection. Some products are available from the Inside Craft pop up shops taking place in Cavan, Roscommon, Leitrim and Longford this Autumn.
Of course don't forget you can shop 24 hours a day, 7 days a week, from my online shop with the added advantage of it being delivered to your door.
So here are the details of the craft fairs and events where you will find Lucy's Soap Kitchen in 2017. It will be added to when events are confirmed. Please follow us on facebook for up to date event details, information and a peak behind scenes. Orders can be arranged for collection at any event and I look forward to meeting you there,
Lucy xx
Wednesday 1st March 2017 - Kilronan Castle - Neven Maguire Cookery Demo from 6pm
Friday 10 March - Southern Hotel Sligo "Sista's are Doing it forThemselves" Ladies Night 6-9 pm

This is a free event organised by Sligo women in biz (and some Leitrim ones!) to promote their local businesses. Entertainment on the night includes female quartet NoteOrius4.
Friday 28th -Sunday 30th April -The Roscommon Lamb Festival, Market Square, Co. Roscommon
Inside Craft Pop Up Shops
Friday August 4th to Monday August 7th - Virginia Show Centre, Co. Cavan and Wednesday 23rd for the Virgnia Show
Friday September 22nd - Sunday 24th - Boyle Forest Park Visitors Centre, Co. Roscommon
October 24th - November 4th - Backstage Theatre, Co. Longford
Sunday 12th November - Cavan Craft Fair, Hotel Kilmore 11-5.30pm
Friday 24th & Saturday 25th November - The Providers Building, Co.Longford 10-5pm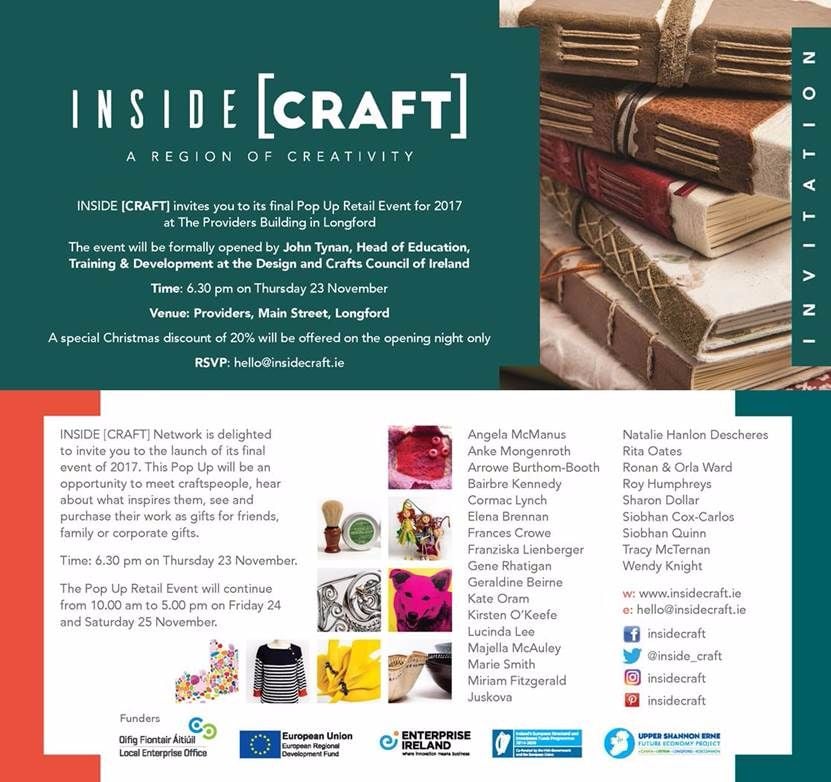 Saturday 25th & Sunday 26th November - Belvedere House, Food & Design Winter Fair