Unique Handcrafted Gift Ideas - Made in Ireland!
Posted on
Looking for a gift that's unique and handmade? Does the thought of trailing around lots of shops leave you cold and unmotivated? Well here's a selection of gifts for you, something for everyone with the added bonus that they can be delivered to your door! Sounding like your cup of totally unstressful tea? Read on....
Quirky Gifts for Children
Hoping to keep the children occupied in the school holidays with a new hobby?
The Shea Butter Bath Bomb Making Kit is fab for any creative children out there. It is suitable from 3 years (with supervision...it does look like baking mixture so please no licking the spoons or bowls!) but suitable for older children too as they can be as creative and as skillful as they want to be. Each kit conatins 2 different aromatherapy pre-blended bath bomb kit bases and organic flower petals, so lots to practice with 'how to' support tutorials on this blog. Making bath bombs can be something you can set older children on with if you need a little break or something you can work on as a project together.
If making bath bombs is not for you and you just want to enjoy or gift the finished result then the Limited Edition Snowmen Fizz Bombs are lots of seasonal fun! The Loveheart fizzbombs are available all year round!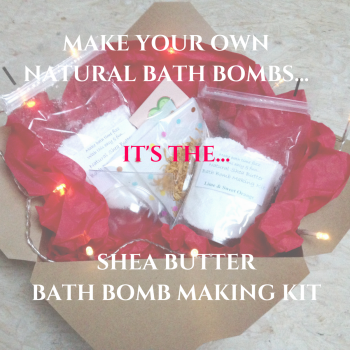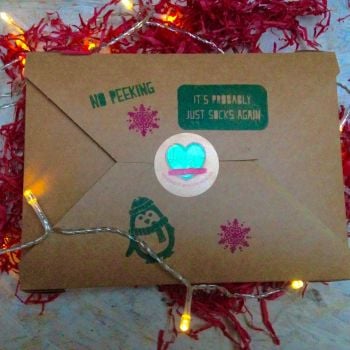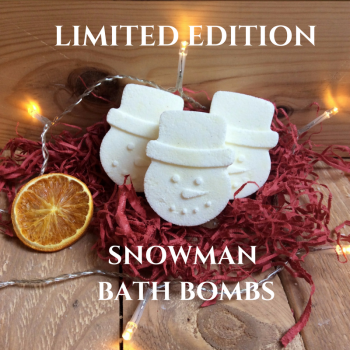 Handmade Cotton Baby and Toddler Hats - These gorgeous hats are made by Wendy Louise Designs (who happens to be the designer who makes my funky headscarves) and come in a fab variety of super cute fabrics. They come giftboxed and the new born and small baby sizes are a great present at any time of year.
Unique Gifts for Her
Do you know someone who's always on the go? Always organising everyone, planning and being busy? (Perhaps it's you?!) Help them slow down and make a little time for themselves with the Pamper Me Beauty Box. The Beauty Box includes; Pouch of Therapeutic Salt Soak, Lovheart Bath Melts, TLC Skin Balm, Aromatherapy Candle Wax Melts,
Products can be added into the Pamper Me Beauty Box by request.
Therapeutic Salt Soak Gift Pail - this pail is a larger container of aromatherapy salt soak and comes complete with wooden scoop for dispensing the salts.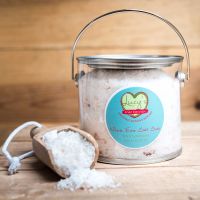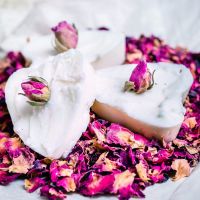 Gifts for Him
Eucalyptus Handmade Shaving Soap Giftbox Set comes complete with a vegan friendly shaving brush and is ideal for anyone that wet shaves. Especially good for those who have dry or sensitive skin. The Shaving Soap tin is travel friendly.
Teacher Thankyou Gifts
Looking for an inexpensive but thoughtful gift? What about a Cinnamon Spice Handmade Soap Bar? Presented in a forest green organza bag it smells seasonally delicious!
Soya Wax CandleMelts - These are really great for creating ambience and helping downtime relaxation - need I say more?!
Gifts for Them
What about those people that pretty much have everything and that are super hard to buy for? I absolutely adore these fab handpainted watercolour cards and paintings by artist Bethany Shannon. Beth is based in Westmeath and doesn't yet realise how talented she is. So now is the time to snap up some amazingly unique art pieces. Here's a little taster and here is the link to her etsy shop Bips Doodles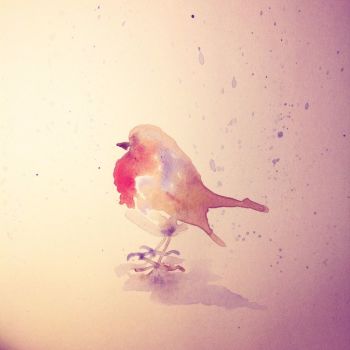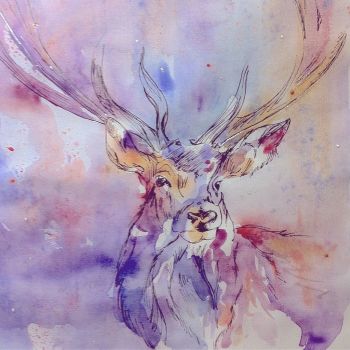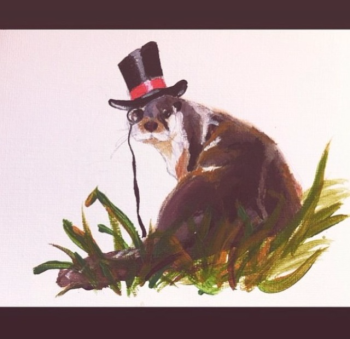 I hope you enjoyed these gift suggestions for some unique, quirky, locally made Irish gifts! I read a brilliant meme this week that said - "When you buy from a small business an actual person does a little happy dance" I hope whoever wrote that wasn't looking in through my windows because its so true! It does make a big difference to all the local, small designer makers when you shop with them.
There is more to browse in the gift section of my online shop so click on the photo link below if you'd like to mooch a little more.
Until next time,
Lucy xx