...Heya, I'm Lucy, it's good to see you! Let's have a mug (always a mug!) of tea and I'd love to share with you a few things 'about me'.
I need to have my hands in the soil, feet in the sea, breathe outside and be creative. I probably put way too much pressure on myself to be the nurturing mama my two girls need.
I'm an Irish based natural soapmaker starting my biz in 2013. I work from my home studio in rural Leitrim. It's a converted attic space with sloped ceiling walls covered in happy photographs. It's crevices are full of beautiful things gathered from other makers and creatives.
Having had flares of urticaria during my teen and adult life, I understand how completely miserable living with red and itchy skin is. My eldest lady has life threatening peanut anaphylaxsis. My littlest lady has managed eczema from birth. Lucy's Soap Kitchen natural skincare is nut free and sensitive, eczema prone, skin friendly.
Clean and simple, plant based, natural skincare to help reduce the synthetic chemical overload and gently calm itchy skin. Created to help my girls and me... Never tested on animals, only willing humans!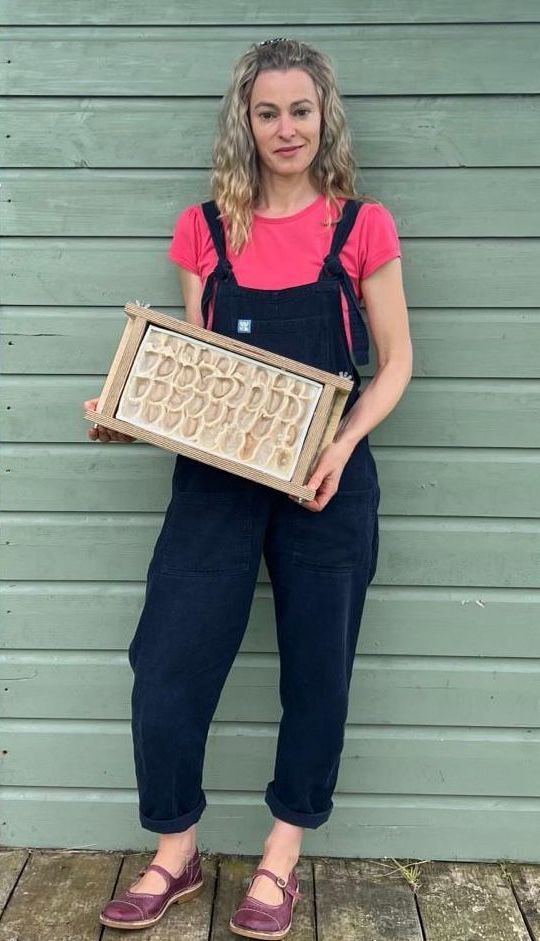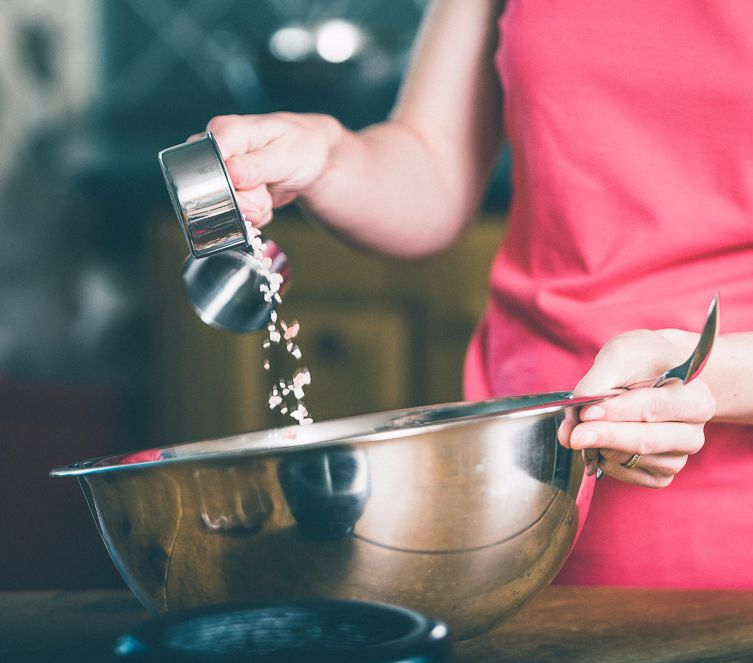 nut free, eczema prone skin friendly, irish made, skincare
I love slower paced, more sustainable living. I believe in keeping life simple and I grow my own vegetables, herbs and flowers organically. You'll find me in my old, (taped together at the seams) 30 x 15 foot poly tunnel and weedy but productive kitchen garden. I'm continually improving the 'eco-friendliness' of Lucy's Soap Kitchen, without comprimising the quality of your product!
I don't wholesale my soap and skincare as selling direct to my customers gives me the flexibility to support my girls in the way they need and in the life I choose.
Enjoy browsing and send me a message via the contact us form with any questions. If you already know you want to hear more, please do join my email list (sign up form below). I gently land into your inbox on the first and third Sundays of each month (give or take at busy times...). I love the slower, deeper, longer lasting connections email conversations bring...
Speak soon,
Lucy x