How to use your bath-bomb making kit - tutorial #4 - Wrapping and displaying bath-bombs!
Posted on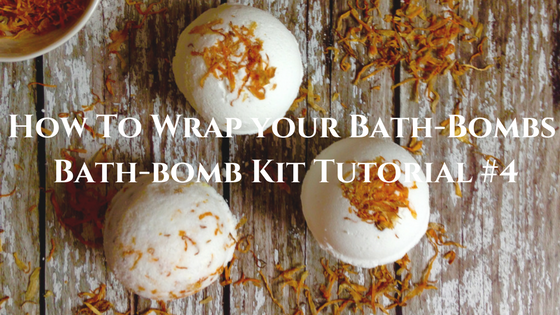 I hope you are having fun experimenting with your Bathbomb Making Kit!
It feels great doesn't it when you finally get the knack of unmoulding without it crumbling! Don't be disheartened if it does crumble - still use it in your bath. It will fizz away and still release its lovely aromas and skin moisturising jojoba oil. I always have a jar on the go of 'home use' mishapes and crumbles.
So let's talk about wrapping and displaying your bathbombs!
Its not actually necessary that you wrap your bath bombs. A display of bath bombs, like the image below, are so tactile and the aromas are amazing. Think of a LUSH store and how appealing everything looks. This is perfect if your bath bombs are just for personal use. A lovely open wire basket, crate or jar can be used and look so inviting!
However, when openly displayed they will be open to the damp atmosphere and risk of contamination. So if you want to store them for any length of time do wrap them or give them as a homemade gift then the hygenic, and practical, option is to wrap them. If wrapped immediately, once fully dry, in a clean environment, your bathbombs should remain perfect for at least 6 months.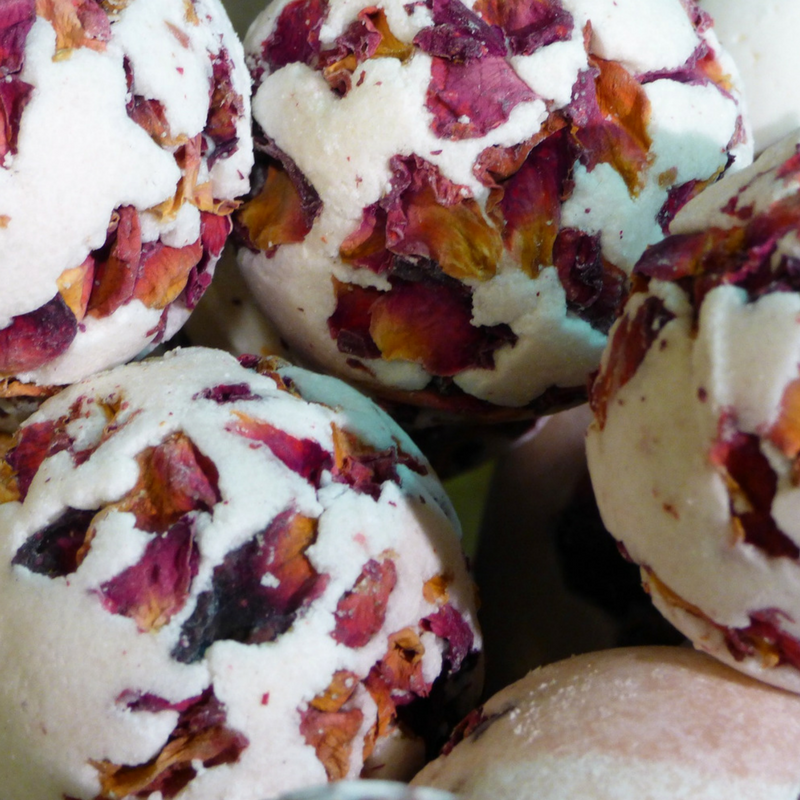 What can I use to wrap my bath-bomb?
Any plastic wrap is probably the easiest option as most households have clingfilm in the house. Wrapping them even temporarily will mean you can think about fancy packaging ideas in your own time and re-wrap at a later date. Usually items that are suitable for food will also be suitable for wrapping your bathbombs. I've used clear and self sealable, individual, cookie bags for my bathbombs in the past. However I'm sourcing eco friendly zerowaste packaging options as it's important to me long term. I will share soon the sources of plant based 'plastic' bags that will compost or biodegrade if it goes into landfill.
How inventive will also depend on the size and shape of your final bathbombs.
Click on the bathbomb image below to browse my Pinterest Board 'Bathbomb Inspiration'. There are beautiful images to inspire your creativity and show some practical ideas of how you can wrap and package your homemade bathbombs so that you can gift them with pride!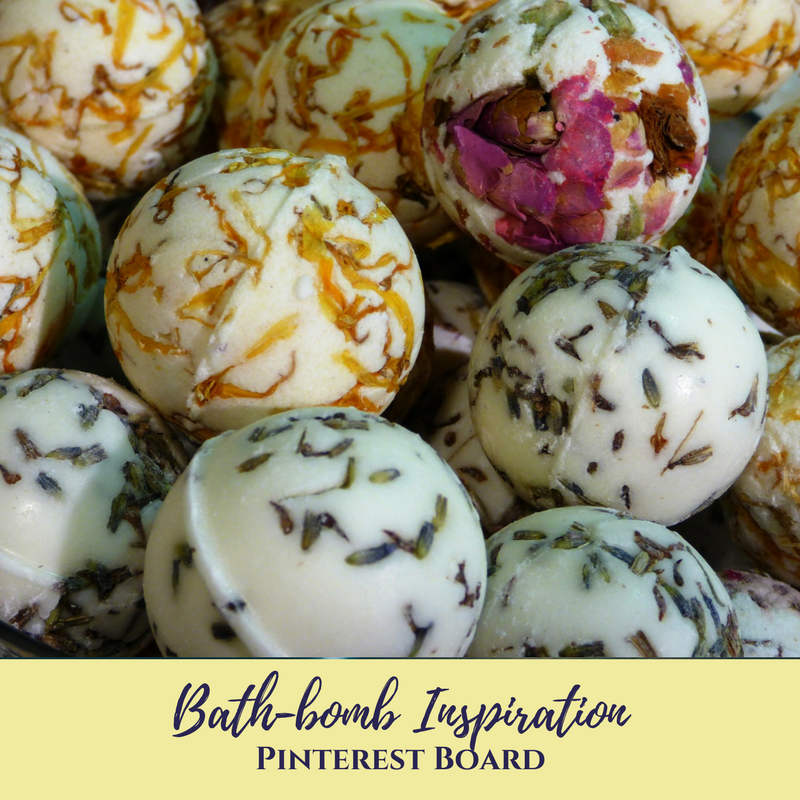 I hope you've enjoyed this series of tutorials. Please use the #mybathbombinspiration on instagram to share your bathbomb photo's made with the kit. I'll share my favourites on the Pinterest board and Instagram and also send you free ingredients!
If you have any questions leave a comment below or use the contact us form and I will be happy to help and provide further tutorials if needed!
And if you've been reading these bathbomb making kit tutorials and it's just something you don't have time for at the moment you will find my own range of Love-heart Bath-bombs here