Our #1 bestselling, allergy friendly, "Cider & Ginger Shampoo Bar"
Posted on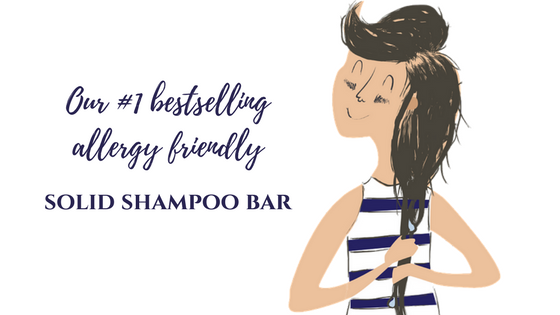 I launched the Cider & Ginger Shampoo Bar in the spring of 2016 and it has steadily been growing in popularity. It is now in 80% of the order boxes I package up each week and recently over took "Rose Blush" Natural Soap and "Nourish Bed Time Face Mousse" in my bestseller rankings!
Why is it so popular?
No Synthetic Ingredients
Typically shampoo and conditioner include a lot of synthetic ingredients. Turn the back of your bottles over and read them. Many of these can do nice things for your hair but a growing number of people want to reduce these synthetic additives and find what they are terming 'cleaner' alternatives with fewer ingredients. Our shampoo bar doesn't need to contain a preservative, making it a good option for those with preservative sensitivities.
It Helps With Shine
One of it's main ingredients is cider which, it turns out, is really conditioning for your hair. I found this out initially by accident after receiving feedback from a customer who had used one of my red wine soaps on her daughters hair, with brilliant results. The cider helps to lower the ph level of the shampoo bar.
It's Really Bubbly
We all seem to like bubbles in our shampoo, finding easier to use and a tactile message to our brain that the product is working. It certainly does make it easier to lather and distribute through the hair. If you have mid length or long hair I recommend massaging the bubbles into your scalp, and letting the water wash the suds through the rest of your hair, as you may be more prone to dry ends.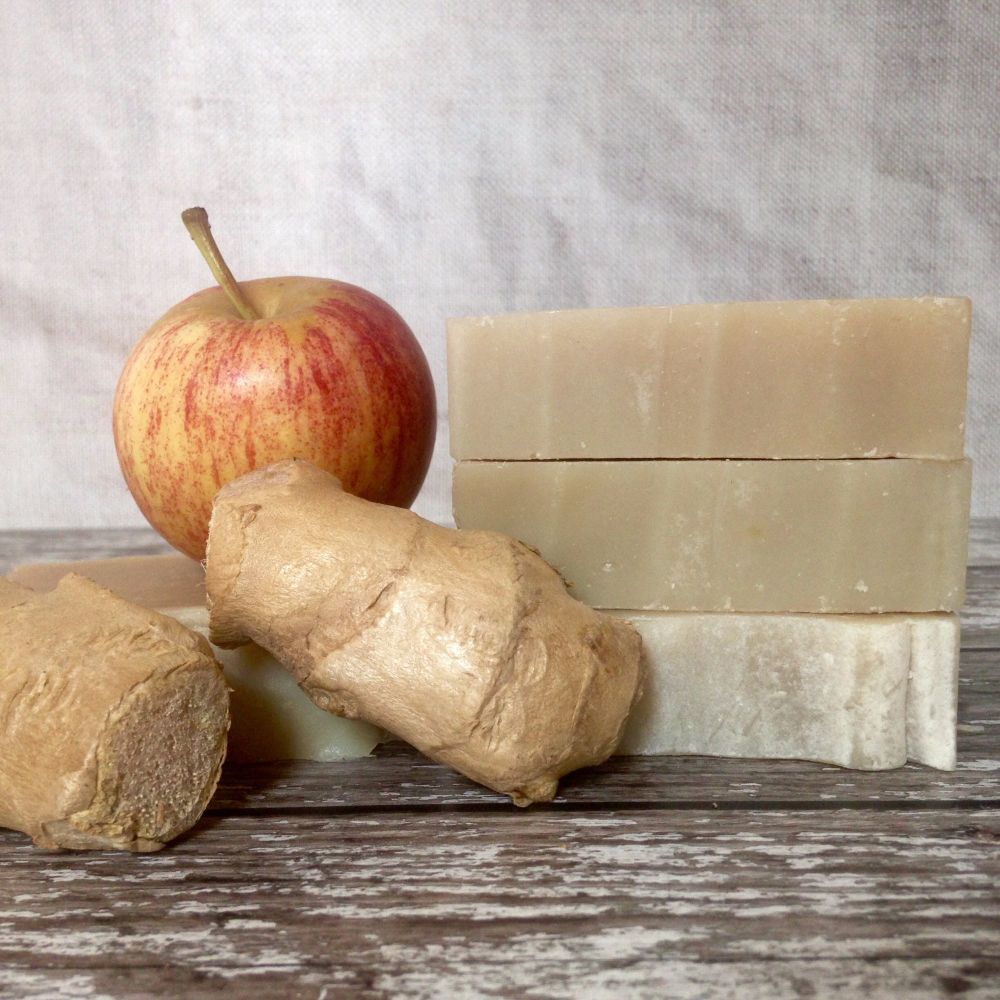 It's Amazing For Shaving
Beacuse it lathers so quickly and is naturally skin conditioning it is really effct for shaving. It's a unisex product so whilst I use it myself my hubby also uses it for his daily shaving. (In fact he uses it all the time as it's his fave!).
Minimal 'Zero Waste' Packaging

The Cider & Ginger Shampoo Bar is supplied in a compostable pouch made from cornstarch. Some of my customers keep it in the pouch as it goes with them to the gym and swimming pool. The corn starch bag can then go on the compost (if you compost yourself) or in the brown bin (if you live in Ireand and your council offers this facility). It will totally biodegrade if it goes into landfill. There is no plastic shampoo bottle left at the end of use!
It's Perfect For Travel
Being a unisex product for hair, hand and body washing, as well as shaving, the shampoo bar is ideal for any time you want to pack minimally and travel light. Being a solid bar makes it both travel friendly (no spill!) and customs friendly (no liquids).
Coming soon is the blog post Improving Your Scalp Health Naturally...
Ready to try the Cider & Ginger Solid Shampoo Bar?!