Behind the scenes - How I set up for a craft fair
Posted on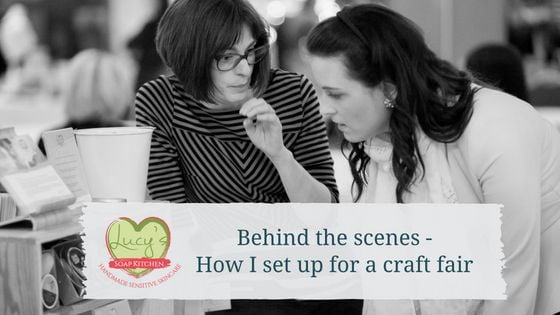 I thought it would be fun to share with you how I set up for craft fairs and events. I've been attending events for almost 6 years now. There are some things I have fine-tuned and find work well for me.
Here are the the things I find essential for my craft fair set up...
Craft fair signs
Good clear signage is a must. Can people see clearly who you are and what you sell? I regularly had people thinking I was selling cake slices so I knew I had to improve my signage.
I now have a large pull up banner. It says clearly my biz name and displays clear images of the handmade soap I sell. I also have some really handy pull up banners that are A4 size. They are easy to store and set up. This size is excellent for displaying/exhibiting if not present in person. I got my signs from Soloprint.com. They were good value and dispatched to me within 24 hours
I also have these useful Point of Sale (POS) a6 postcards.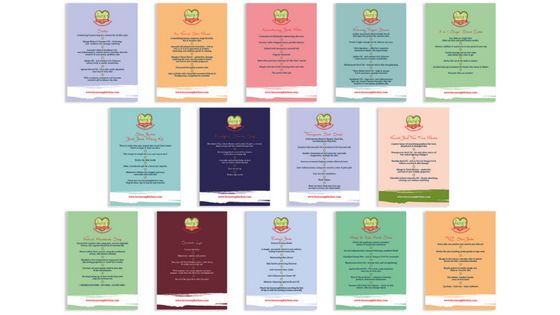 They break down for the customer very clearly what the key ingredients and benefits of each product is. People can then browse and read without feeling intimidated. Some people definitely feel if they ask questions or chat that they will feel under pressure to purchase. I got these printed with moo.ie using their printfinity option. I display them in a portrait perspex display stand. I also make good use of these POS for my skincare products that are on sale at The Leitrim Design House in Carrick on Shannon.
Clear pricing
Is your pricing clearly visible along with any special offers you have available for the event? I love how useful this A4 lettering display board is. It was from Penney's (Primark in UK) and cost just €10. I think it looks smart in the copper too!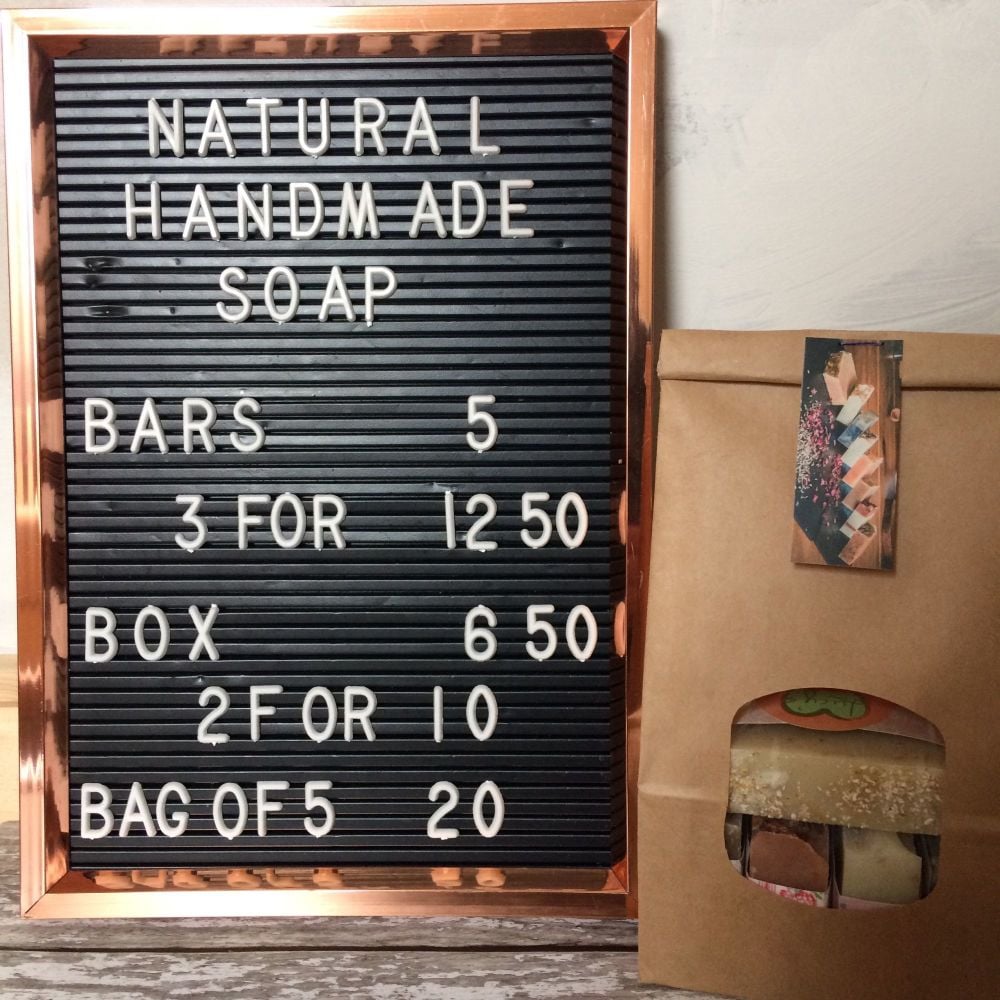 Bags
I use paper bags by Barry's Packaging who are based in Co. Kerry here in Ireland. The bags are good quality, strong and lovely bright colours and the range I use are made in Ireland. I have 2 sizes, extra small and large. I store them in my gorgeous French basket. My baskets look good. I think this is important as they are usually visible from behind my display table or stand. I keep them in these back at home in the soap studio and it's then super easy just to top up my bags, pick up my basket and go!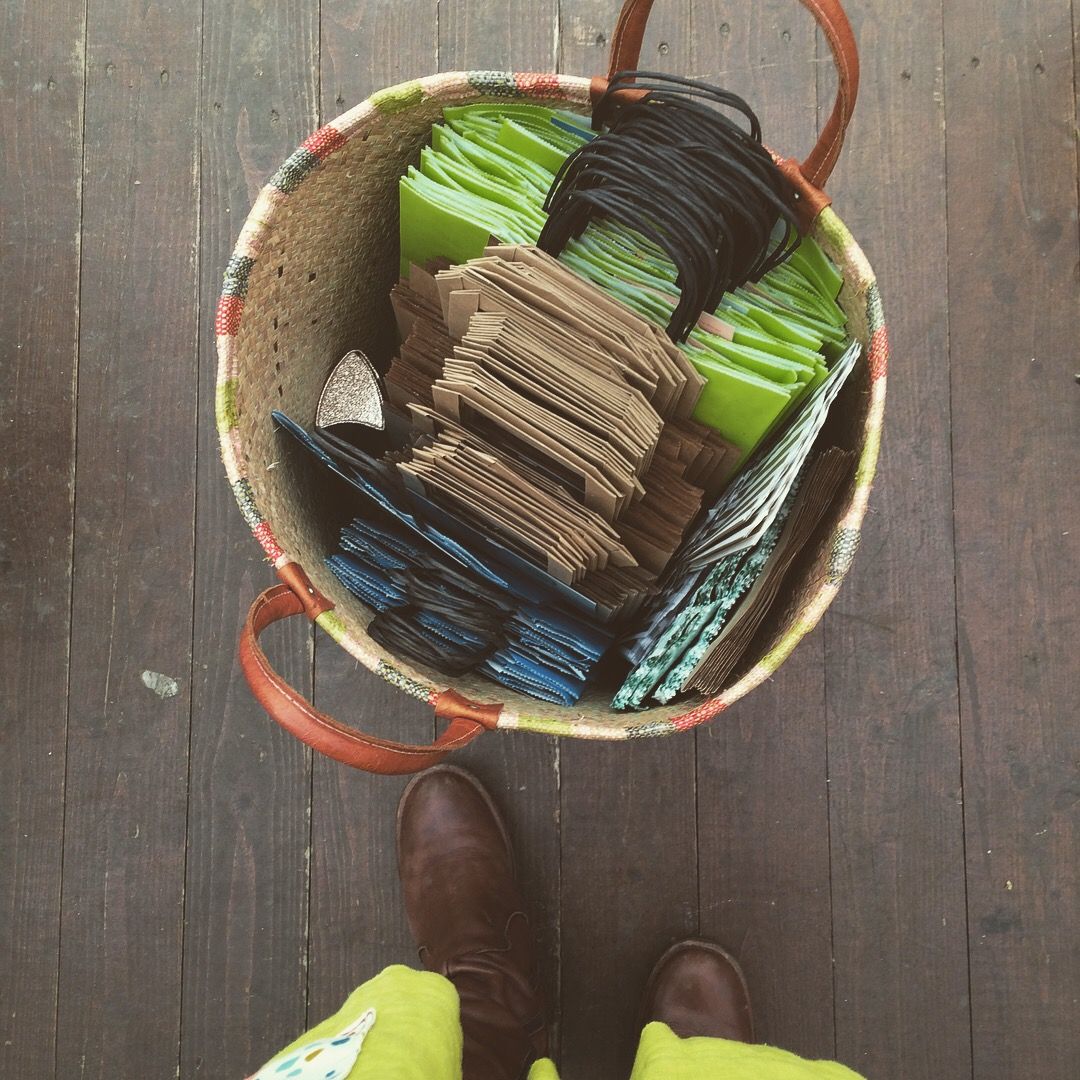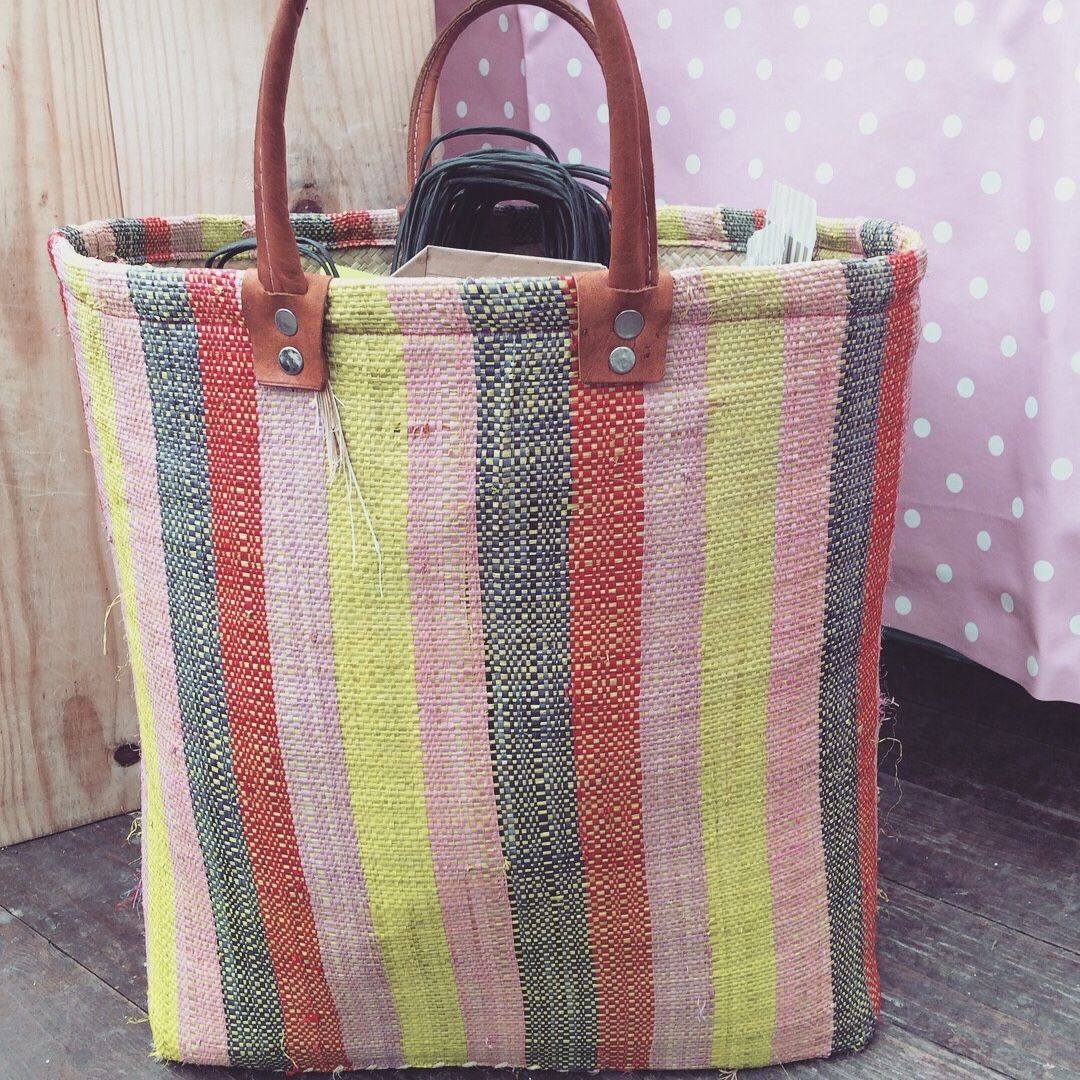 Vintage Wine Display Crates
I have a good collection of wine crates. They are brilliant for transporting my products in to the event. Then they double up on the table for my display. I have some authentic vintage ones that a local carpenter put some bespoke shelves into for me. I also have new crates from a wine shop in Sligo town. I have painted the inside of them in my Lucy's Soap Kitchen 'brand' colours. It gives a pop of eye catching colour. As a triple use for them when not in use for my work they get used as bed side tables with a lamp on top, as a means of storing and displaying some of my books. They are also often found being used as a multi level barbie house...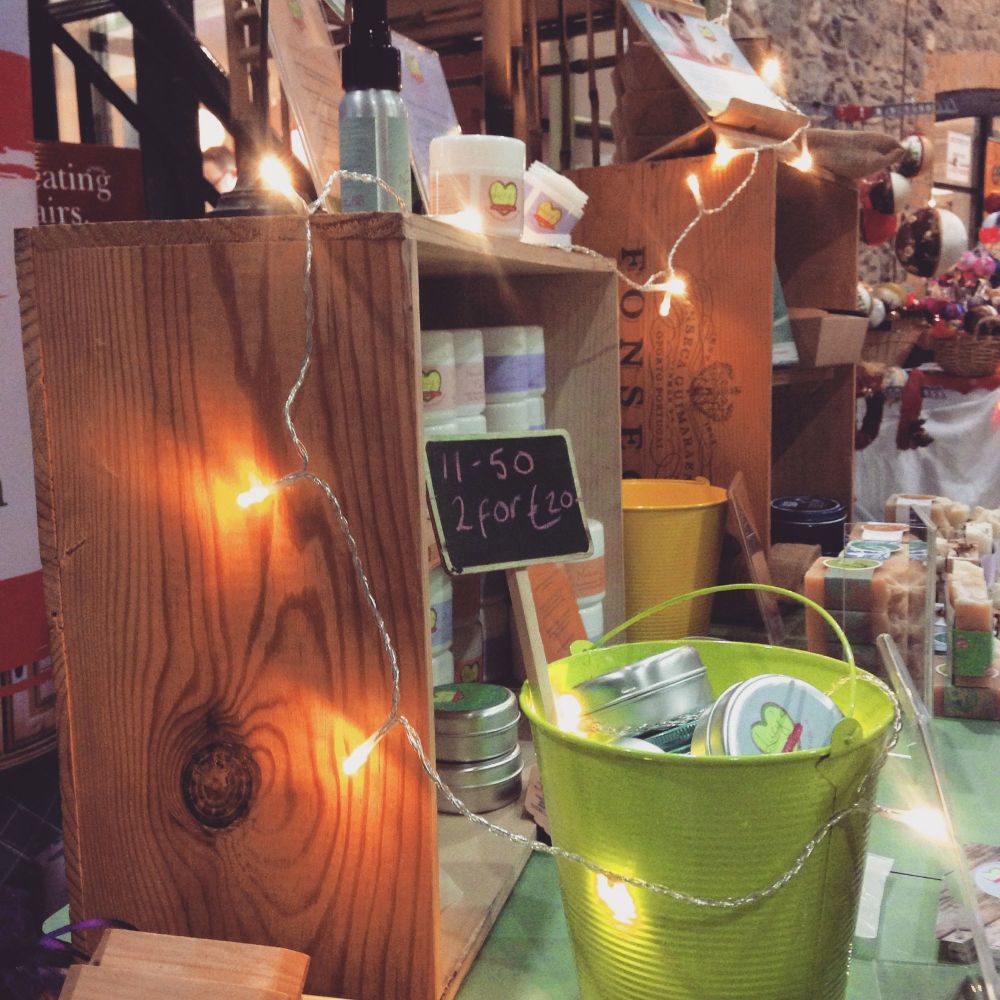 Pin it for later?!