Natural shaving soap for that dry, sensitive itch!
Posted on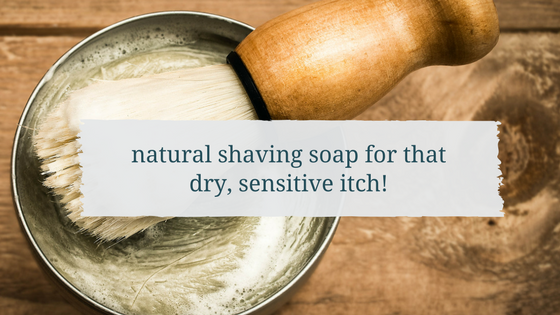 That dry, sensitive skin itch can make shaving such a chore. A burning, painful chore....
Need something calming, soothing that has a creamy lather and is a pleasure to use? I'd love to introduce you to the Handmade Eucalyptus & Tea Tree Shaving Soap, its key features and ingredients.
Creamy lather
This natural shaving soap has a high percentage of castor oil helping to give a 'fluffy', bubbly lather. This makes the soap easy to apply with the shaving brush. Castor oil is a special oil as it also has cleansing properties yet is a humectant (this means it can help the skin stay moisturised).
Good razor glide
Bentonite clay (which incidentally comes from volcanic ash) gives a 'slip' to the shaving soap. Once applied to the face it helps the razor to glide across the skin and reduce razor burn. It is also excellent for oily and blemished skin.
No plastic packaging
The shaving soap is poured directly into aluminium tins. The tins have a resealable screw top lid. It means there is no non recyclable hard plastic parts or aerosol. The soap is travel friendly, puncture proof and non spill!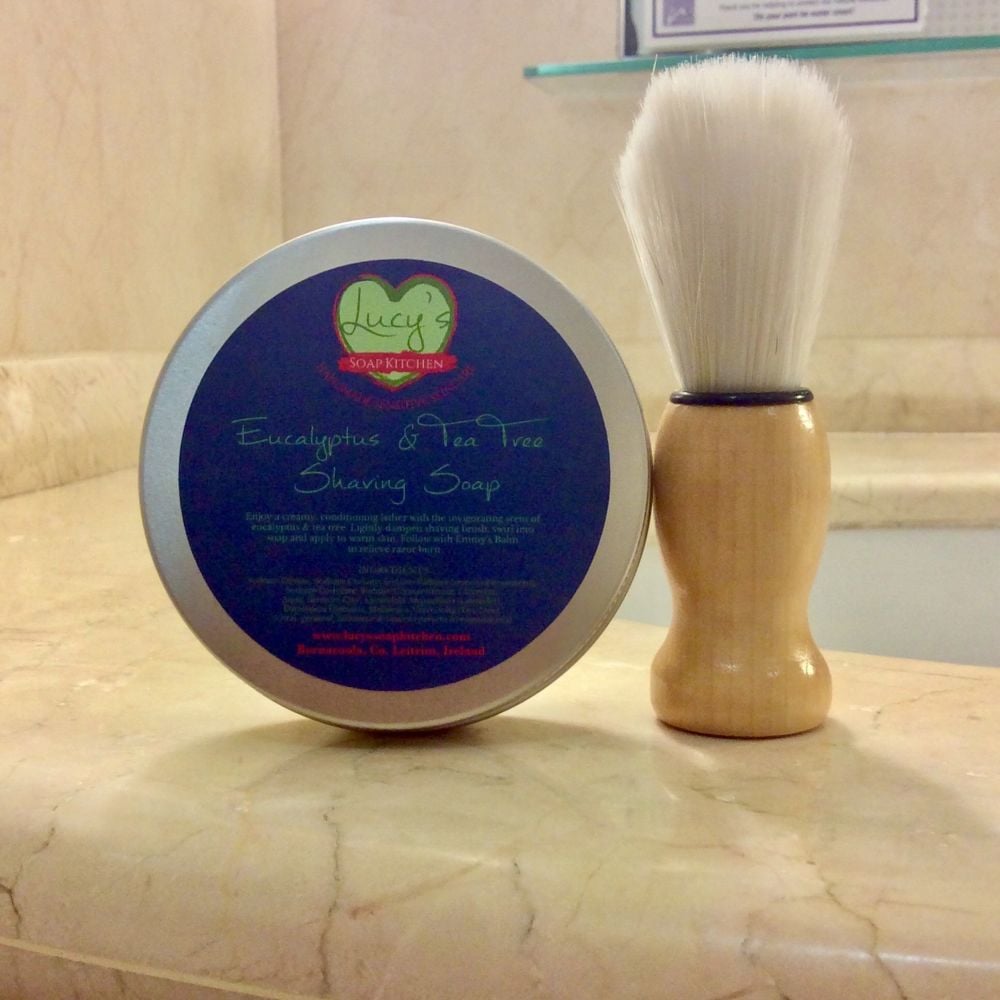 Eucalyptus and tea tree essential oils
Eucalyptus essential oil is reputed to aid stimulation of the hair follicle and blood circulation. Tea tree is good for razor burn. Both oils have natural antiseptic qualities being used for rashes and skin infections. The aroma is fresh and feels invigorating on the skin.
Anti inflammatory
The shaving soap has a Lavender infusion. Lavender not only has a subtle, lingering, masculine aroma but it has well known anti inflammatory properties. Commonly used to aid skin healing for a variety of skin conditions.
Here is a behind the scenes video of me pouring Eucalyptus Shaving Soap into their tins...don't worry I only pour 4 or 5 for the video, not all of them!
If you suffer badly from razor burn or the inflammation and redness associated with razor bumps we recommend applying Emmy's Balm after shaving to calm and soothe. Emmy's Balm is unscented, incredibly gentle and protecting and eases itching.
Are you ready to try the Eucalyptus Handmade Shaving Soap?
Pin it for later?!