D.I.Y Natural Skincare - Facial Cleanser
Posted on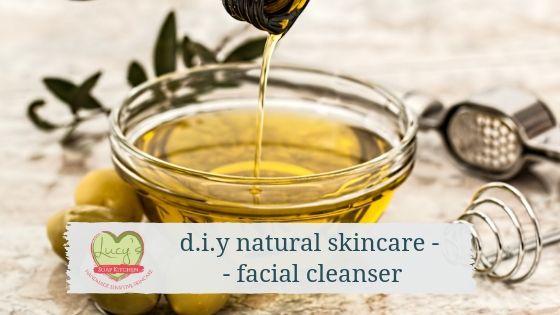 I often get asked what I use to cleanse my own skin and I thought it would be helfpul for me to tell you here. I keep it simple and make my own blend of oils, which is something that is super easy to do yourself. It's completely natural, doesn't strip the skin of it's own oils and is extremely cost effective.
I used to have terrible skin flare ups. I'm talking raised red areas, tiny bumps, dry flaky areas around my nose, forehead and chin. It wasn't as bad as this all the time but when it flared it was sudden, full on and could take 8 weeks for it to ease. It felt awful, tight and itchy. I was incredibly self conscious about it. Nothing I put on it helped and always irritated it during a flare up. To this day I don't know the exact reasons. From my own personal research and experience I feel the main cause was, (and is) for me, predominantly internal and hormonally imbalanced.
Whatever the exact reasons for my skin flare ups, when I began making my own completley natural and simple skincare, I genuinely had a steady improvement. At first the main (wonderful) relief was that my face stopped itching and my skin tolerated blended plant butters which stopped it feeling tight. Overtime my outbreaks stopped although I can still react to makeup so I am mostly an 'au naturel' girl and don't wear any except for special occasions.
Using natural plant oils to cleanse skin
Use these downlodable mini guides to 4 easily sourced plant oils to determine which you feel would suit your personal skin needs
Skin benefits of grapeseed oil
Skin benefits of sweet almond oil
Skin benefits of sunflower oil
Take your chosen oil or oil blend. (I woud advise using one oil at at time initially so you can judge your skins response)

Take a cotton wool pad and lightly dampen it with a drop of water and add a few drops of oil.
Use gentle upwards sweeping motions up through the neck and around the chin line. Check and see what's on the cotton wool pad. (I know, it didn't look that dirty did it?!)
If you need to, turn the cotton wool pad over. Adding a drop more oil when necessary, continue gently around the face. You will be surprised at how effective this is for eye make up too!
If you don't want to use cotton wool pads you could apply a few drops of the oil to your fingertips and gently massage the oil onto your skin, removing with a warm facecloth or muslin cloth
Simple facial toner
I have a lovely glass jar (with a cork stopper that feels very decadent to use) that I decant lavender, rose and chamomile floral waters into. Floral waters are the by product of the essential oil distilling process. They have more delicate properties of the essential oils without any of the possible allergens. They are readily available from most health stores but have a linited shelf life without presrvatives. My tip with them is not to buy big bottles thinking you'll save money. Once opened and they get past their safe shelf life they will irritate your skin.
Then I pre-dampen a cotton wool pad and add a little of my self blended toner to it and wipe away any of the oil and dirt residue and close the skins' pores.
I recommend following with Perfectly Natural Facial Serum and also Soothe which are my two go to products for my own skincare routine.
Happy experimenting!