Your Faq's answered - what should I expect from the Cider & Ginger Solid Shampoo Bar?
Posted on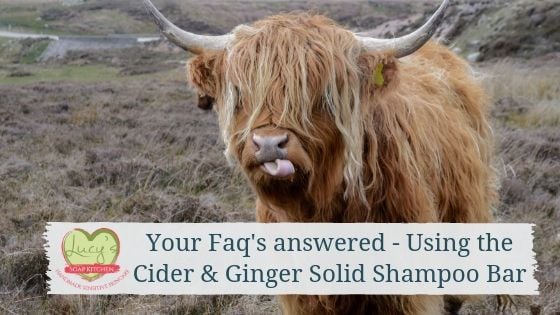 **Blog post in progress, pop back later for completed post**
Since the Cider & Ginger solid shampoo bar was released in 2016 it's been my bestselling product. A strong customer desire for plastic free cosmetics and less plastic bottles in the shower is increasing demand. I've been asked lots of questions about using the solid shampoo bar and received lots of helpful feedback from customers. I'm sharing this feedbackto help answer your questions aboout what to expect when using your shampoo bar.